The development of personalised learning for independent learners, outlined in2020 Vision, crucially hangs upon a sound foundation of strategies for thinking through concepts and tasks.
Engage Brain Thinking Skills Training explores a range of practical strategies, effective in the classroom, and applicable across the curriculum. The training helps education workers to support learners in externalizing their thinking and planning. In its emphasis on higher order thinking skills, it also ams to raise expectation of what pupils can achieve.
Whole staff training in the use of thinking skills across the curriculum, as part of a whole school implementation programme can lead to a more vibrant and challenging learning environment, more confident, engaged pupils and a marked improvement in outcomes.
˜What the research shows consistently is that if you face children with intellectual challenges and then help them talk through the problems towards a solution, then you almost literally stretch their minds. They become cleverer, not only in the particular topic, but across the curriculum.' Professor Philip Adey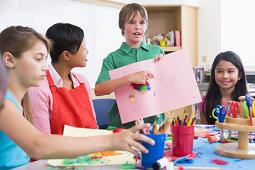 Engage Brain Thinking Skills Training can be tailored to the needs of your establishment. Please feel free to contact me for further discussion.